6 April – 12 May 2019
Astley Hall, Chorley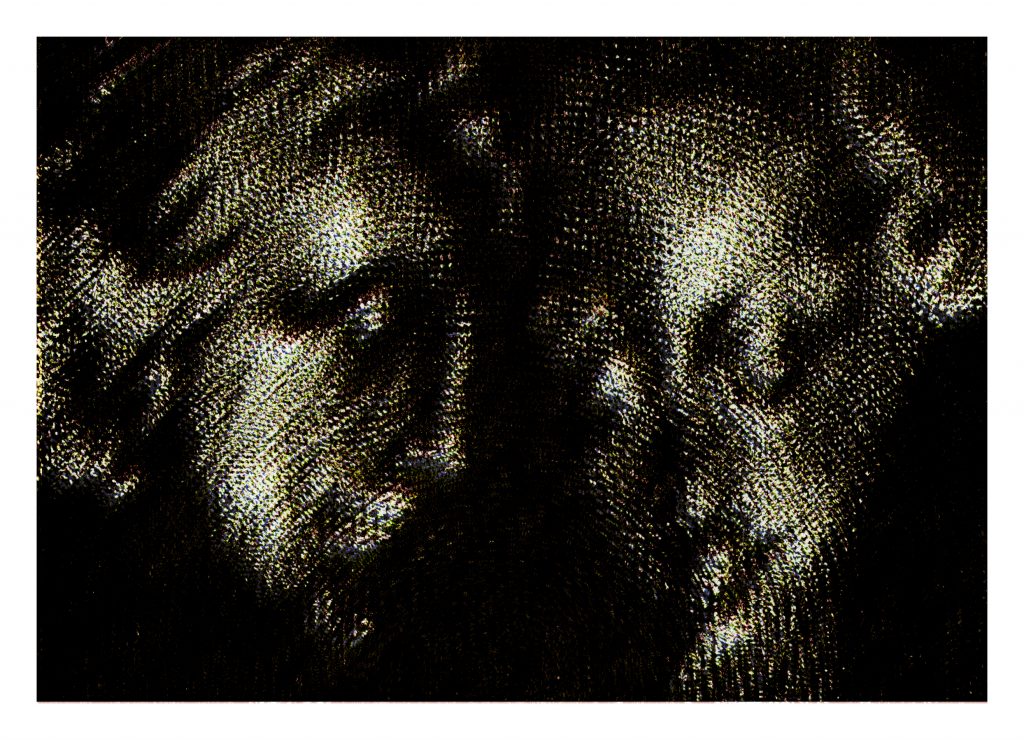 A response to works in the Astley Hall collection.
Twelve single characters: some are named (Thomas Brooke and Thomas Brooke, Peter Brooke), some merely identified (Mrs Peter Brooke), some unknown artists' models brought together for posterity as players in a scene (Two Girls, Memories), some unknown (Unknown Gentleman and Twilight), some personifications of abstract ideas (Piety and Vanity).
The images here began with small etchings, a meticulous and intricate world of hand-drawn lines and dots on metal and bitten with acid. They were printed on a traditional printing press and transported to the world of pixels and computers to be developed digitally before final printing at a High Street photo store.
Astley Hall is a popular wedding venue and so a second set of images shows the twelve characters recast as six couples, joined together by chance or circumstance to inhabit the Hall and act as witness to new weddings and partnerships. These images are exhibited on the wall facing the singles collection.